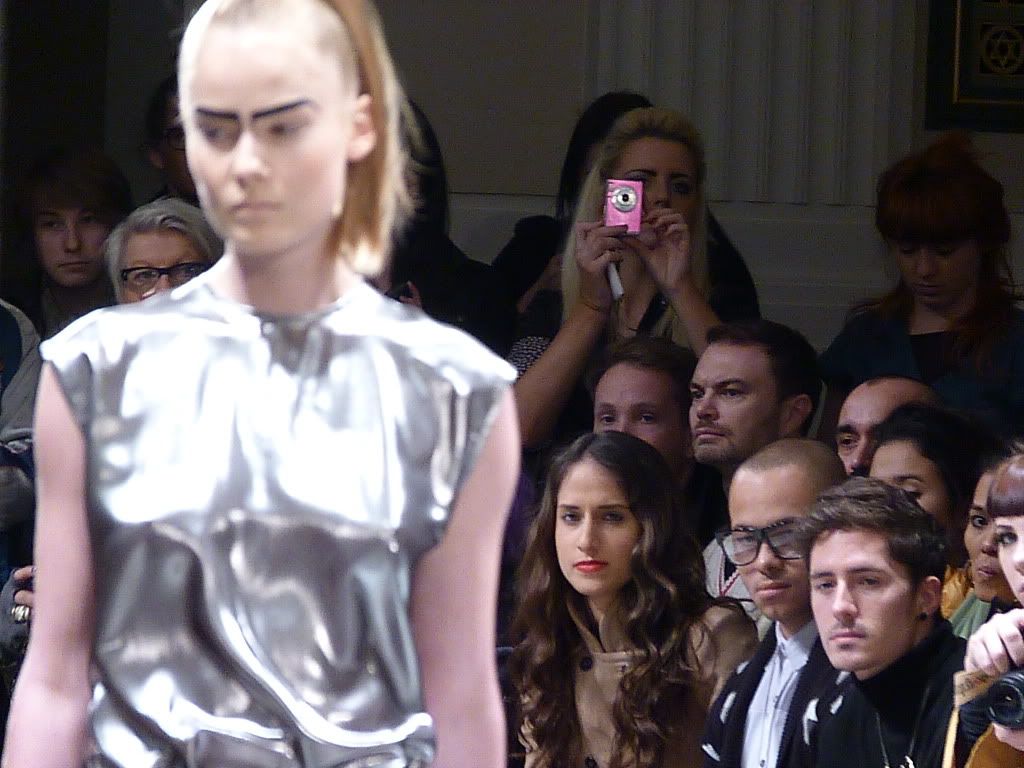 Last season, Lako Bukia blew me away when she sent her designs down the runway
(red&black still sticks with me when I think SS12)
, and though I didn't ever get round to actually penning the story, she was one of my favourite spring-summer collections. So, of course as autumn-winter showings came round, I was more than excited and nervous to see what she'd produce.
The masterpiece complete with the broken mirror effect
This time round, I got to actually interact directly with the designer herself prior to the show and she told me a few things about the collection I was shocked to hear. Lako's autumn-winter collection
-Broken Mirrors-
was inspired by a very popular superstition. Break a mirror and it's seven years of bad luck. Sound familiar? Something that scared and often still scares Lako. However, with the collection, she wasn't channelling her fear, she wanted to make pieces for the fearless women of the world. Whose females who overcome their fears and achieve greatness.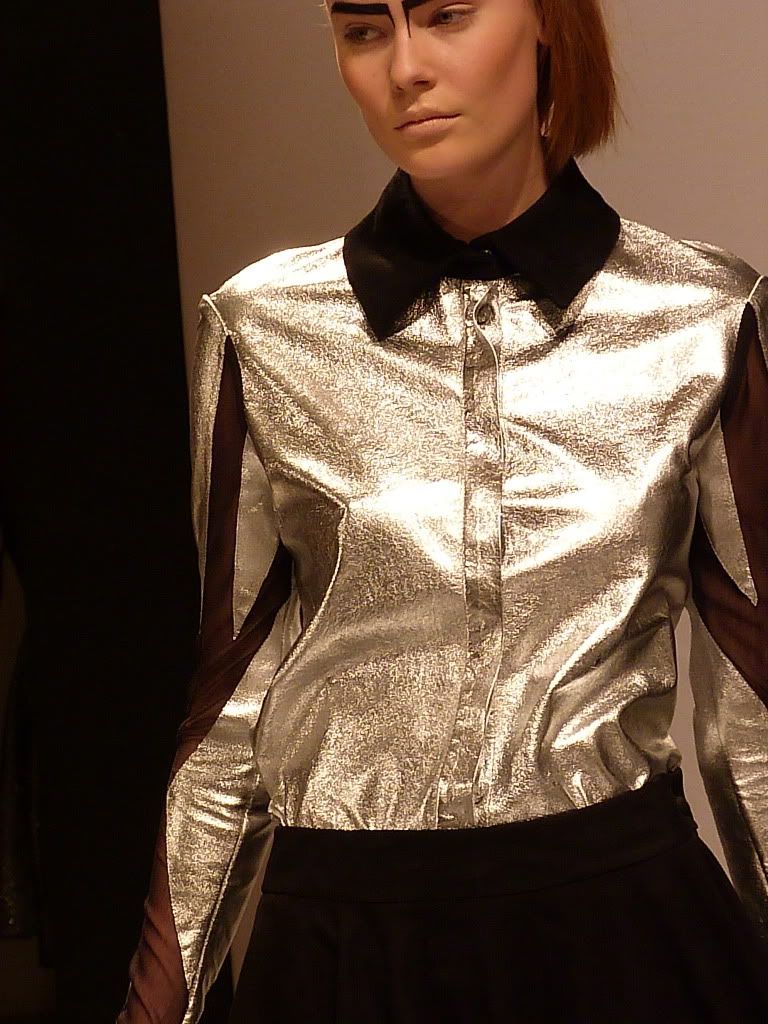 It was after this explanation that I began to understand the change in dynamics compared with previous collections, Lako said herself
'this collection is very different from what I've done before'
. For one there was an insertion of silver which made this collection, sharper, bolder and more eye catching than other collections post SS'11. Second, Lako did a bit of experimenting with the leather used in the collection, she actually crafted it herself.
It was absolutely brilliant to see Lako's work go from subtle, simple beauty to something loud and more daring and of course still beautiful. It's great when a designer strays from their signature and even greater when they succeed at doing that. To me, she completely embodied the fearless woman in her own way by taking risks with everything - the colours, the textures, the shapes and the process as a whole.
Unfortunately I don't have all the runway photos due to some bad luck (second time at a Lako show) - my camera died!! So I'll share backstage photos which show the beautiful outfits.